YOUR WONDERFUL BABIES SOFT SLEEPING BAG: IN STOCK NOW
It is essential to keep your newborn warm during the cold months.
And this sleeping bag, made of soft wool is a perfect solution!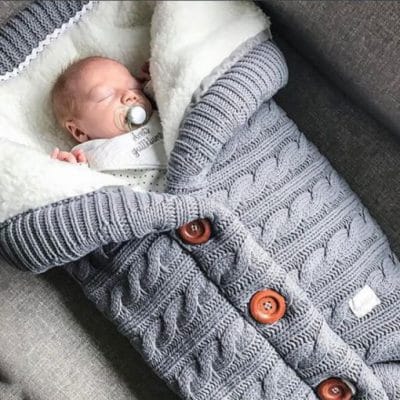 🌾🌾🌾
HIGH-QUALITY MATERIAL
The outer fabric of the Sleeping Bag is made of soft wool.
The inner fabric is made of fleece, which keeps the heat in place.
Warm and comfortable to touch. Fabric provides the best protection for your child.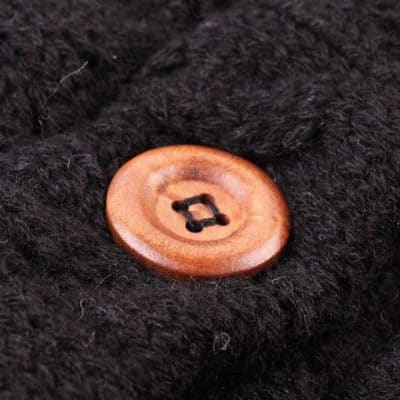 🌾🌾🌾
COMFORTABLE & SAFE
There are 7 buttons with notches located on the sleeping bag and is suitable for almost all buggies and prams.
This sleeping bag is perfect for cold weather when the baby is sleeping in a stroller.
In cold weather our Envelope Baby Sleeping Bag keeps  your baby warm.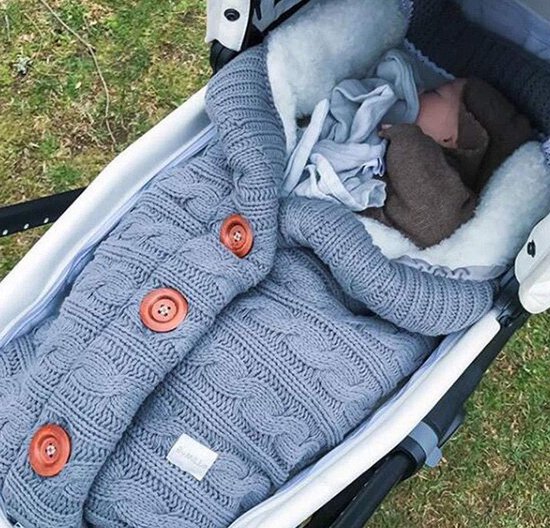 🌾🌾🌾
PERFECT FOR TRAVELS
Thick inner fabric makes this sleeping bag great for traveling, camping, and other outdoor activities.
It is necessary equipment for babies at home or out,
which can provide continuous protection for your children to grow healthy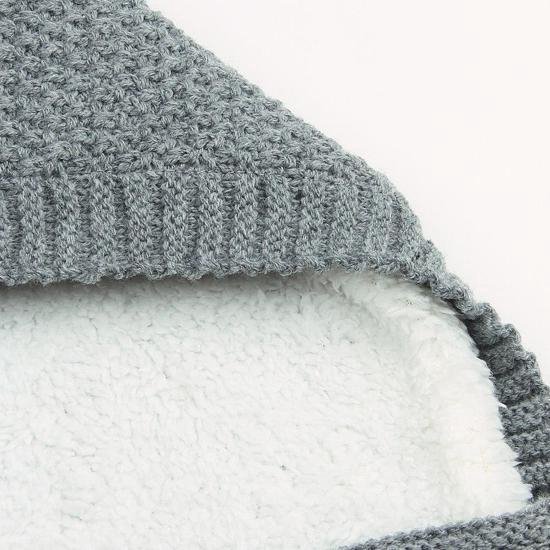 Material: Acrylic Fibers & Cotton
Size(L*W): 65 x 40cm / 25.6 x 15.7 inch
Color: Black | Pink | Beige | Grey
GRAB YOURS TODAY
PRODUCT QUESTIONS & ANSWERS
What's the difference between your Blanket and similar products from other sellers?
Being a new product, our Babies Soft Sleeping Bag can hardly be found among our competitors.
I like the Wool Comfort Blanket for Infant, but I want another Color and Ships From. Do you have other options?
Please, take a look at the product page: there, you can see all Babies Soft Sleeping Bag options that are available for purchase. Moreover, we update the variations as soon as we get new supplies.
I like your Wool Comfort Blanket for Infant! What's the price?
We appreciate your interest in our product above all. It costs only 38.99$.
The price is really low. Why?
We've done serious work on our logistics and are able to cut down our expenses, hence we set the lower prices.
Is it wise to make this purchase?
Stay confident! This product is of high quality, meanwhile, the price is as low as possible.
I'd like to leave a review. Can I do that?
We're always happy to see our clients spreading the word about our store on the Internet, so feel free to write a review too!
ORDERING & STORE POLICIES
Can I ask for a refund if the package with my Babies Soft Sleeping Bag gets damaged or lost?
We are fully responsible for your package. Therefore, we will return the money in case it breaks or gets lost.
Do I have to order only one product at a time? In other words, what if I need to buy more?
There are no limitations on the number of products you can buy from us, so feel free to buy as many as necessary.
Can I buy your Blanket right now?
As long as the ADD TO CART button is active, you have an opportunity to buy this product. So go ahead and do it!
How to place an order?
Click on the ADD TO CART button and fill in the form on the checkout page. You will be asked to specify your name, address, payment method, etc. Click on complete order button and proceed with the payment. After that, we will send you an email confirming your order and start packing your product for shipping.
Can I find the same Comfort Blanket in a regular store?
Usually, offline stores have a more limited product range and less favorable prices. Therefore, they might seem to be a less appealing alternative for you.
On what legal basis do you sell these?
When selling the Blanket along with the rest of our products, we follow all the required rules and laws, so you have nothing to worry about.